Special Guest at our Upcoming Little Wars Convention
Frank Chadwick will be joining us as our special guest at Little Wars 2022!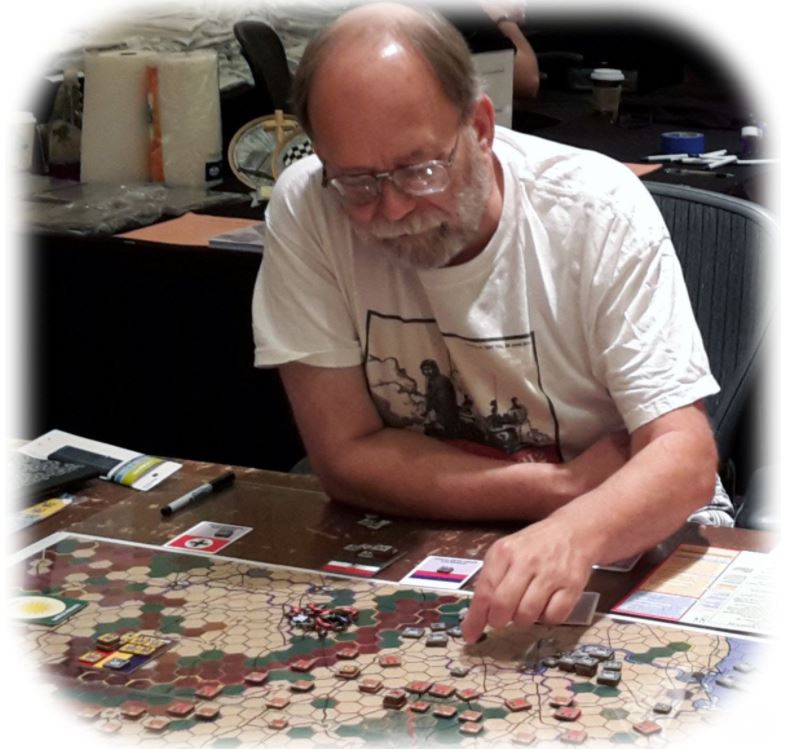 Sneak Peak-2022 Little Wars Guest of Honor Frank Chadwick
Frank Chadwick is the New York Times number one best-selling author of the Desert Shield Fact Book as well as over two hundred books, articles, and columns on military history and military affairs, and over one hundred military and science fiction board and role-playing games. These include Drang Nach Osten, 1815 Waterloo Campaign, A House Divided, Tacforce, Command Decision, Volley and Bayonet. He currently resides in Illinois and teaches continuing education courses in writing and military history.
Here is your chance to join Frank and Tom Harris as he runs his newest game "Breakthrough", at Little Wars. This will be a 15mm Operational level game and is still under development.