Wounded Warrior – Little Wars 2022 Raffle! Rorke's Drift
Little Wars 2022 Raffle to Benefit Wounded Warrior
Each year at Little Wars, HMGS Midwest holds a raffle for a historical war themed painting/print. Net proceeds are given to Wounded Warrior Project. In 2021, your generosity produced the highest donation ever at $1,303 to support the Wounded Warrior Project services!
This year, we are raffling off a 20″ x30″ print entitled "The Final Redoubt", a depiction of the incident at Rorke's Drift in 1879 by Doug Dearth. A copy of the 1964 movie ZULU! is also included.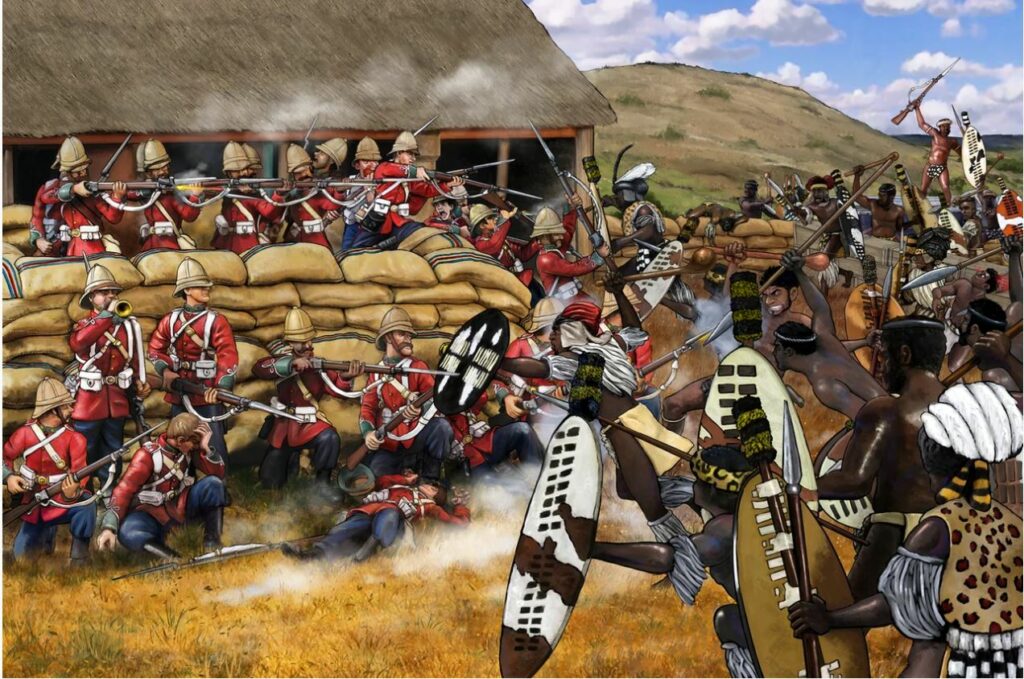 We will be selling raffle tickets at Little Wars 2022,
but this year we have also created an event website on the Wounded Warrior Project network

to try to once again exceed our record. The webpage will allow you to conveniently make a donation ahead of time and pick up your raffle tickets at Little Wars. You must be present at Little Wars 2022 to participate in the raffle.
Feel free to read about it at the link below and even if you can't make it to Little Wars 2022, please still consider making a donation to this worthy organization or passing it on to others who might be interested. Zulu!
Click Here for Little Wars 2022 Raffle benefitting Wounded Warrior